Common Ground: Culture, Climate and Social Justice
July 1, 2019 @ 9:30 am

-

5:00 pm
– Note the livestream link will be active from 10:00 – 11:30 and 15:15 – 16:00 on 1st July 2019 and will be available to watch on Youtube shortly afterwards.
---
To launch Julie's Bicycle's new podcast series with Arts Council England, The Colour Green, hosted by Baroness Lola Young, we will be discussing the natural world and the climate crisis from the perspectives of people of colour in the UK.
We are all stewards of our planet, but the effects of climate change are not shared equally. While it is people in the Global South and marginalised communities in the Global North who are the first to feel the impacts of environmental degradation, extreme weather events, food crop failure, and air pollution, their voices are rarely heard within environmental movements in the UK Without representing communities at the sharpest end of climate impacts the stories we tell are incomplete; drawing focus to their lived experiences and creative responses are crucial to developing a holistic understanding of the causes of and solutions to this unfolding crisis.
In The Colour Green podcasts, Baroness Lola Young is in conversation with artists and activists of colour who are at the forefront of social innovation – connecting climate justice, race, power and inequality. Guests include speculative fiction writer and pleasure activist, Ama Josephine Budge; artist and former director of the Black Environment Network, Judy Ling Wong; musician and founder of the Rural-Urban Synthesis Society, Kareem Dayes; and poet and creative facilitator Zena Edwards.
Over the day we will discuss climate and social justice through the lens of global inequality, access to nature and the public realm, wellbeing and mental health, and sustainable food initiatives.
We ask: how can the cultural sector support an intersectional approach to the climate crisis, and enable us to shape a just future for all?
To finish off the day we are delighted to present a specially commissioned performance adapted from 'Fog Everywhere' by Camden People's Theatre.
The day will feature:
A keynote speech by Baroness Lola Young
In-conversation sessions with podcast guests
Roundtable discussions delving deeper into the issues raised, led by key figures from across culture, policy, and activism
Performance and networking drinks
Roundtable session leaders will include: Farzana Khan, Cultural Producer and Founder of Healing Justice London; Maria Adebowale-Schwarte, Place making and urban renewal strategist and founder of Living Space Project; Ian Solomon, Musician and Founder of May Project Gardens; Caroline Ward, Co-Founder of Squirrel Nation; and Andrea Carter, Lead Producer of D6 Culture in Transit.
We invite cultural organisations, artists and practitioners from across the UK to take part in what will be a thought-provoking and provocative day. Tickets are free – but note capacity is strictly limited and places are capped at two per organisation, so please book your place now to avoid disappointment. Day includes refreshments and lunch.
---
This is an Arts Council England national event run by Julie's Bicycle, programmed as part of the Mayor of London's inaugural London Climate Action Week.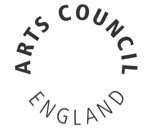 Booking for this event has now closed.
– Image by Donkey Studio. Photograph by Joe Twigg – Copyright @ Camden People's Theatre 2019