Culturing Biodiversity: Restoring Ecosystems Webinar
October 10, 2019 @ 11:00 am

-

12:00 pm
We are in the midst of catastrophic and dangerous loss of global biodiversity, ecosystems, and the millions of species with whom we share our planet and depend on for our survival. The ecological crisis is as critical as the climate crisis, but gets fewer headlines. We are "burning the library of life" through changes in land and sea use, direct exploitation of organisms (e.g. hunting and fishing), climate change, pollution, and the spread of invasive species.
What can the creative community do to help stop these forces? This webinar will look at how do the decisions we make in our organisations have an impact on ecosystems; how we we shift our work so we move beyond minimising impacts into understanding how we can restore nature and ecosystems, and connect with the deeper world we are all a part of: from what we buy, to what we programme and how we shout about it.
We are delighted to welcome guest speaker George Collum, Learning Producer, Somerset House Trust.
Speaker Bio:
George is a Learning Producer at
Somerset House.
This role involves working with artists to realise their ideas and engaging directly with audiences on a range of projects including workshops, installations, events and commissions. With a focus on education, sustainability and skills development George is currently working on the food growing project Edible Utopia and the accompanying programme for the upcoming exhibition Mushrooms: The Art, Design and Future of Fungi. Also working with the artists based in Somerset House Studios previous projects have involved Rhea Storr, Matthew Plummer Fernandez and Anna Meredith. During this webinar George will be speaking about the innovative sustainability programming of Somerset House, with a focus on upcoming exhibition
MUSHROOMS: THE ART, DESIGN AND FUTURE OF FUNGI
January-April 2020.
---
Delivered in partnership with Arts Council England as part of their Environmental Programme to National Portfolio Organisations 2018-22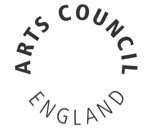 Booking for this event has now closed.