Webinar: Culture Beyond Plastic
December 5, 2019 @ 3:00 pm

-

4:00 pm
Man-made plastics have infiltrated the web of life. They are part of the water system, every ocean, our food chain and our bodies. Distressing images of birds and marine life suffering from the irresponsible disposal of plastic waste have shocked large parts of the world into a new era of perception and a new cultural response to the consumption and production of plastics.
Consumer demand has sparked adaptations and widespread changes across sectors, with companies pledging left right and centre to reduce and eliminate single use plastics from supply chains and operations. Banning straws is a start, but plastics are still very much at large, with confusion over recyclability, life-cycle impacts and viable alternatives.
How is the cultural creative sector adapting? What is being done to overcome the challenges and understand the most effective solutions to single use plastics across disciplines and artforms? How are artists and the creative community inspiring action beyond the sector and what can we learn from those actively innovating to address the causes and effects of plastic pollution? Join Julie's Bicycle and guest speaker, Leigh Hayler, Senior Business Support Officer &
Arts by the Sea Festival
Engagement Officer, to explore the cultural arts sector's impacts and role in addressing this challenge.
AGENDA:
1) Brief introduction to plastic pollution, history, context and impacts
2) Challenges and solutions to reducing SUP in the cultural sector – including understanding different types of plastics, options to eliminate, reduce, reuse and recycle
3) Practical, Programming and Design case studies across art forms and disciplines
4) Innovation and development of plastic alternatives
5) Guest Speaker: Bournemouth Arts Festival by the Sea
6) Questions and Answers
Please note this event has reached capacity. Booking has now closed.
---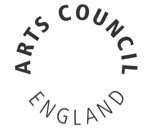 Delivered in partnership with Arts Council England as part of their Environmental Programme to National Portfolio Organisations 2018-22.