Posted on February 7th, 2020
Culture Beyond Plastic: Understanding and Eliminating
Plastic has infiltrated the web of life. We eat from it, drink from it, even wear it. Plastic has an incredible breadth of useful applications, for example, increasing the efficiency of cars, prolonging storage of food, and providing a lightweight and versatile material for creative work.
This new briefing from JB as part of our Arts Council England programme explores the environmental issues associated with plastics and what the creative sector can do to tackle plastic pollution – with practical tips and a series of inspiring case studies from across the UK.
To test out just how large the challenge of moving beyond single use and problem plastics, the JB team took an oath to have a single-use free month of January – take a look here to see what we found out.
---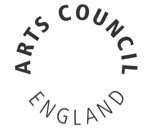 Delivered in partnership with Arts Council England as part of their Environmental Programme to National Portfolio Organisations 2018-22.