Posted on October 17th, 2018
Webinar: Making Data Meaningful
Environmental data can be a powerful tool, from helping to make the case for action and raise awareness, to tracking the difference action makes and communicating achievements. What you get out of your environmental data depends on what you put into it, and how well you understand it.
This webinar helps NPOs get more from their environmental data and reporting, so that it becomes more than a box-ticking exercise and can actually provide meaningful information which can be put to good use and adds value to what you do.
We provide practical examples, explain how to get more from the IG Tools, and address some of the questions we get asked a lot – what is a carbon footprint anyway? How bad is ten tonnes of carbon? How do we know how we are doing compared to our peers?
Structure of the session
How to get to a few key metrics which give you a good measure of how you are doing environmentally
What to think about when looking at environmental impact and performance over time and in context
How to use your environmental impact and performance data
Q+A
Speakers include:
Claire Buckley, Julie's Bicycle
Katy Smith, Donmar Warehouse
About the Donmar Warehouse
The Donmar Warehouse demonstrates a commitment to the environment through their annual green week, environmental action plan, and rigorous environmental policy. The Donmar circulates monthly waste data to staff to communicate impacts effectively. The Donmar was the winner of the Best Office Award at the 2017 Creative Green Awards.
---
Part of a series of webinars aimed at supporting Arts Council England National Portfolio Organisations in embedding environmental sustainability into their practice.
Delivered in partnership with Arts Council England as part of their Environmental Programme to National Portfolio Organisations 2018-22.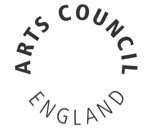 Image credit: Creative Commons