Posted on August 15th, 2017
Webinar: Sustainable Collections Management
Museums are important stewards of our past, present and future material and immaterial culture. Through collections we connect with and learn from our past, and reflect on our present and future. Museum collections hold a collective memory of change, evolution, innovation and creativity, and because of this, they have a potentially pivotal role in curating space for us to engage with global issues in a local context, develop our thinking, and become more resilient to change.
They way we manage collections also needs to be mindful of changing environmental and social needs, and acting on this can also positively influence financial sustainability and relevance to audiences and the wider community. As the public awareness of environmental sustainability increases, people are looking to public institutions for leadership.
The museum sector faces it's own challenges at present – a growing national collection combined with diminishing funding for public spaces – but new approaches, ideas, practices and frameworks are also emerging.
From new guidance around energy management and conservation, to frameworks for strategically reviewing collection decisions, this webinar will look at collections management in the context of environmental, financial and cultural challenges, and explore the opportunities in change. With guest speakers Kevin Gosling, Chief Executive of the Collections Trust and Kostas Ntanos MA ACR, Head of Conservation Research and Development at the National Archives.
It will include information, guidance, case studies and ample time to ask questions and discuss the material with webinar guest speakers.
"The Museums sector is in a state of flux. Whilst challenging, these conditions also provide fertile ground for opportunity and change. What if we come together as a sector to create the vision of what a resilient museum is and then start to become it?"
Kevin Gosling, Collections Trust
---
Delivered in partnership with Arts Council England and Collections Trust.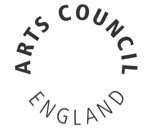 ---
Image courtesy Collections Trust.