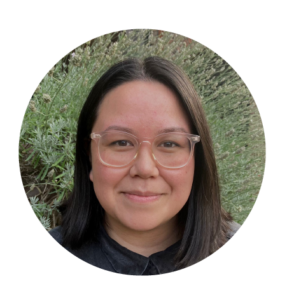 Edwina joined Julie's Bicycle in September 2022 as Marketing Manager (Maternity Cover). Since 2017, Edwina has enjoyed creating vibrant marketing campaigns for some of the most influential contemporary performance and multi-art form organisations in the UK, including Quarantine, Transform, Abandon Normal Devices and HOME. Before carving a path in arts marketing, Edwina worked in a wide range of customer-facing roles within libraries, festivals and hospitality, getting to know a lot of different communities in each space.
Edwina's practice continually builds on seeking equity, access and care within the arts and has a long-standing interest in imagining better futures through community building. In 2020, they served on the board of Heart and Parcel; a Manchester-based social project which provides English language provision for migrants through cooking and eating together. They hold a BA in History of Art from the University of Manchester.
Outside of work, Edwina enjoys creative writing and cooking as a way to connect with others.