Julie Bicycle campaigns for the vital role of arts and culture in environmental action.
As a leading voice in the culture and environment space, JB drives high-profile campaigns reaching governments, media and influential voices to advocate for a green 'just transition'.
Season for Change
Led by Artsadmin and Julie's Bicycle, Season for Change was a major UK-wide cultural festival and campaign, inspiring urgent and inclusive action on climate change, in the lead up to the UN's COP26 climate talks in Glasgow, November 2021.
Discover more about Season for Change.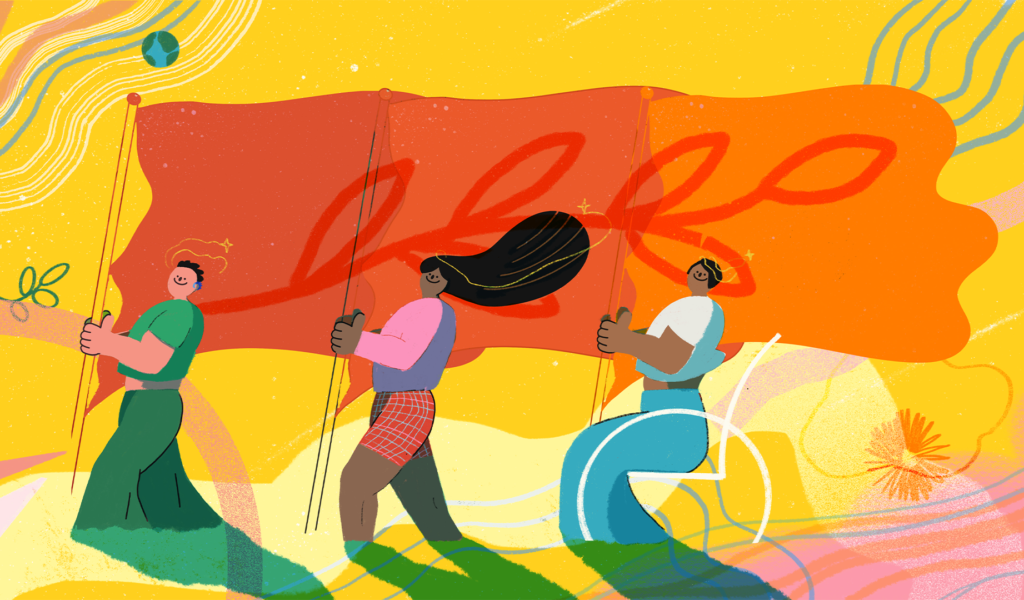 Lily Kong illustration 'Taking a stand for climate'
Manchester Day carnival, credit – Walk The Plank
A just green cultural recovery
In 2020, Julie's Bicycle wrote to the Department of Culture Media and Sport calling for a just, green cultural recovery. The letter, which demanded a roadmap towards a green cultural recovery programme, was endorsed by over 800 leading cultural figures and organisations across the sector.
Read more about it here.
Coptimism
The Coptimism campaign celebrated and built on the momentum of the COP21 climate talks in 2015, showcasing culture and creativity at the heart of the climate movement.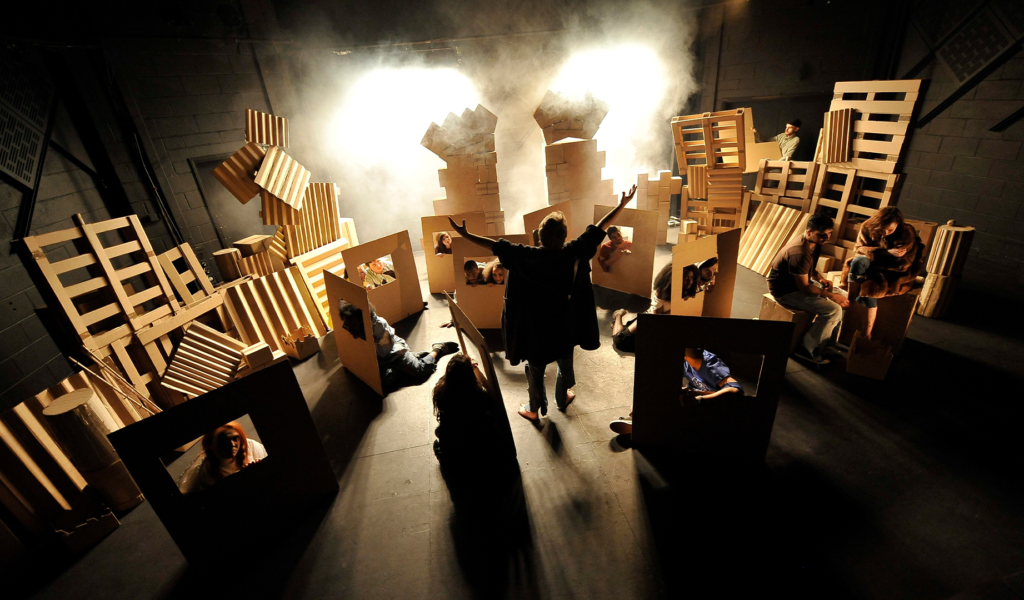 Seeing the Light. Credit: Contact, Manchester
Turbine Hall, Photo – Phil Hearing
A letter to leaders
Over 350 artists and creative leaders from the worlds of music, film, theatre, literature and art signed a letter calling for an ambitious climate agreement at COP21, December 2015.
Read the letter here.
PICTURE: Header – Season for Change commissioned 'Live for the Future' Photo credit – Metis