Webinar: Band 3 Programme
October 12, 2018 @ 10:00 am

-

12:00 pm
Through the 2018-22 ACE Environmental Programme, Julie's Bicycle we will be working closely with a selected group of Band 3 Grant Holders, offering a dedicated strand of support for these NPOs to achieve Environmental Impact Reduction Objectives (EIROs). Environmental reporting figures reveal that a small proportion of Grant Holders with large infrastructures are consistently responsible for half of total emissions. ACE recognises through this new strand of work that there is significant potential for impact reduction (and associated cost-savings) through more targeted engagement of Band 3 Grant Holders.
The Band 3 Programme will have the following aims:
Improvements to environmental literacy, strategy, and expertise, to agree achievable, yet ambitious, Environmental Impact Reduction Objectives (EIROs) and create governance frameworks that support their attainment and benefit the longer-term resilience of cultural institutions;
Supporting energy management strategies and operational systems to embed new technology and behaviours with a focus on driving down impacts and costs.
Julie's Bicycle is holding an introductory Band 3 Programme webinar on the 12th October from 10am to 11am. This webinar should be attended by the facilities/building managers of the selected NPOs and the staff member leading environmental initiatives. More than 1 person is welcome to attend the webinar.
On the webinar you will hear about the approach that will frame this strand and the support that will be available to you, including:
Carbon trend results of Band 3 organisations
Organisation energy management diagnostic
Energy monitoring and management tools
Design of environmental reduction targets, with a focus on energy use for building based organisations
Peer-to-peer energy and environmental knowledge sharing
Julie's Bicycle aims for this strand of work to be collaborative as there a great deal of knowledge, experience and ideas exists within Band 3 Grant Holder organisations which will enable organisations individually and the sector as a whole to achieve necessary environmental reductions.
In the coming months, we will be working to identify 30 Band 3 organisations from the 40 so far invited to work with to reduce their environmental impacts, and create best practice standards for their peers.
---
This webinar is aimed at Arts Council England Band 3 National Portfolio Organisations to understand their environmental impacts.
Delivered in partnership with Arts Council England as part of their Environmental Programme to National Portfolio Organisations 2018-22.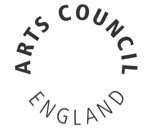 ---
Booking for this event has now closed.