Webinar: Effective Environmental Policies in Action
February 5, 2019 @ 11:00 am

-

12:00 pm
2019 Arts Council England Webinar series
Following the success of our first series, we designed two interactive webinars to help you plan and take strategic action and communicate more effectively within your organisations on environmental initiatives. In February 2019, as part of the 2018-22 Arts Council Environmental Programme, we offered two webinars to develop sustainability expertise and literacy across the cultural sector. These sessions are most relevant to Arts Council NPOs, but others are more than welcome to watch. They feature a range of approaches, top tips, practical guides and examples from other arts and creative organisations.
---
Effective Environmental Policies In Action
The Effective Environmental Policies In Action webinar provided guidance to aid decision-making around environmental/sustainability policies. If you are developing an environmental policy, we can help encourage staff ownership and buy-in from senior management. There's no one-size-fits-all approach for developing an environmental policy. JB discuss how to develop a policy that is specific to the nature of your organisation, activities and impacts, genuinely supported by top management and based on engagement with staff. We discuss examples of what a relevant policy should look like in practice.
JB's Environmental Sustainability Project Manager Paul Crossley was joined by Chrissy Angus, Head of Administration at
Lyric Hammersmith
, who shared her experience of developing Lyric's Policy and Action Plan.
A simple governance guide was supplied to help you refine your policy to be more effective and aligned to your organisational needs.
---
Structure of the session
The webinar will cover the following:
Context: what is an environmental policy and why have one?
Practice: an overview of environmental policy including scoping activity, deciding what area(s) of your organisation to focus on and what data you need
Examples: case study from the Lyric Hammersmith and a review of their policy journey
Support: what resources are available to develop your environmental policy?
Q+A
Feedback from JB's previous series of webinars:
"My expectations were exceeded. The materials presented were relevant to lots of different size organisations. We are very small so it's great to get advice on keeping things simple and what types of things to focus and think about"
"I certainly came away with knowledge that I didn't have before, and have been able to pass that on to my colleagues"
"Lots to research, think about and gradually implement across the company"
---
Delivered in partnership with Arts Council England as part of their Environmental Programme to National Portfolio Organisations 2018-22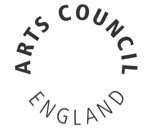 Booking for this event has now closed.