Opinion
Posted on November 7th, 2019
LTC roadmap to 2025
– Words by Natalie Highwood
---
London Theatre Consortium (LTC) has proven its commitment to environmental sustainability over a ten-year period of consortium working, in association with Julie's Bicycle. Individual theatres have made great strides in everything from plant renewal and energy management, to public facing campaigns and commissioning of artistic work that speaks to climate change. We are currently on track to meet our original target of 60% emission reductions by 2025. Our Accelerator project is to create a roadmap from now until 2025. As part of that we will look wider than emissions to what truly sustainable theatres of the future could look like.
As part of our road-mapping I have spoken with each theatre to explore in some depth what they feel they have achieved already and what their challenges and priorities are going forward. Again, these conversations have highlighted the ongoing commitment within the consortium, as well as reminding me of the passion and expertise that exists in each theatre.
Unanswered questions
But the conversations have also raised a lot of questions in relation to what needs to happen next….How can we properly understand the impact of individual theatre productions? Which emissions targets should we align with? What does zero carbon really mean? What is in our control and what is not? Can we engage with our audiences on these issues when we know our own houses are not fully in order? How do we improve on a micro level, when often we feel we have done what is realistically possible already? On a macro level, is now the time to have the major, difficult conversations about the very nature of how we should make and judge artistic work in an era of climate emergency? What would that conversation be? As building-based theatre makers, where will our most meaningful impact lie?
In an era where, finally, public discourse seems to be catching up with the extreme seriousness of the situation, the impact of potentially not answering these questions, of not understanding, is frightening. On a personal level, the feeling that so much is out of our control, and the awareness of the sheer scale of change that is required at an international level, is terrifying. It can feel like anything we as theatres can do is a drop-in a (polluted) ocean. Every time I think about this work, I end up with so many unanswered questions that all I can do is stop, and wake up on another day with fresh energy to tackle it again.
London Theatre Consortium: sharing our progress
That said, we are moving forward with our Accelerator work and there is much to be excited about:
As a Consortium, one of our aims was to be more overtly connected into the city-wide picture, and Julie's Bicycle facilitated a meeting with the Executive Directors of the LTC theatres, the Greater London Authority (GLA) Acting Head of Culture and a member of the GLA Environment team. This was both informative and motivating and we hope that closer collaboration will follow.
Already in this period there are very exciting artistic plans related to climate and environment coming up in a number of the theatres. From the Royal Court's Edinburgh Festival Season to the Unicorn's Critical Conversations and the Gate's 40th birthday Manifesto for the Future. LTC's consortium-wide Artists Climate Lab will have its second incarnation in the autumn. These are not products of our Accelerator work, they are part of each theatre's ongoing work already. We are not waiting for the roadmap!
I really appreciated the opportunity to attend a session of HOME's staff carbon literacy training in May. Developed by HOME as part of Manchester's commitment to the Carbon Literacy Project the training defines Carbon Literacy as 'an awareness of the carbon costs and impacts of everyday activities and the ability and motivation to reduce emissions, on an individual, community and organisational basis'. As well as being useful to me as an individual, and a model to potentially look at for LTC theatres, the day was an opportunity to informally touch base on shared challenges with HOME – a key member of the MAST consortium, also part of Accelerator.
The mapping we have undertaken as part of Accelerator means that we now have a totally up to date picture of priorities and challenges across the Consortium upon which to build our roadmap. And the conversations as part of this have been inspiring.
Accelerator is a good spur to think about effective consortium working in this area in the future. LTC has learnt a lot about working together over the years. This is a prompt to think about it more… how to best capitalise on the leadership of different Executive Directors?; what peer groupings can most effectively look at different elements (energy, art, campaigns, innovation and city leadership)?; how do you ensure effective distributed leadership?; how can you most effectively multiply the project management time from someone like myself by the time spent within 14 individual theatres?
Theatres embracing uncertainty
It's not a simple task. We need to not just write a roadmap but have a plan for how to deliver it! One of the challenges is the need for expert advice. Accelerator gives us a small amount of this. In the arts we have a fantastic culture of working things out ourselves, making do and mending, hunting out and interpreting information. But this takes time, and in a situation where time is of the essence, we feel a need for immediate specificity, and to understand clearly and simply whether answers to our questions already exist, and how to access them. We want to understand, with equal clarity, where no one has the answers and we must instead wait for regional, national, and international decisions. In a world where theatres' finances are under increasing pressure, we will need to find ways to identify resource for this work going forward, and opportunities that make both environmental and business sense.
And so, we keep asking, and doing our best to answer, questions. The next stage is to focus our thinking into potential actions. We embrace the uncertainty and travel onwards. Because the alternative, the route the world is currently on, is not a roadmap that anyone wants to follow.
---
The Accelerator programme forms part of our work with Arts Council England.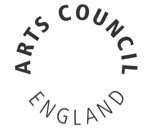 ---
Banner image by James Allan from the Accelerator residential training in 2018
Back to all News & Opinion