Opinion
Posted on April 14th, 2021
Reflections on The Colour Green Lab
In 2020, Julie's Bicycle launched The Colour Green Lab, a unique training programme for people of colour (POC) working in the arts to learn more about the climate crisis. The Lab was designed as an intentional space to help rectify the lack of access and representation for people of colour in the UK's creative climate movement.
We invited 38 participants from across the cultural sector to join us for four digital sessions as part of our pilot Lab, where we explored the concept of climate justice; climate science and policy frameworks; alternative material and economic models; and how arts and cultural organisations are advocating for climate justice around the world.
---
The Colour Green Lab speakers
Alongside our fantastic participants, we were joined by an inspiring series of guest speakers.
Dr Leon Sealey-Huggins helped us to contextualise the roots of the climate crisis through the structures of Capitalism and explained some of the issues and possibilities surrounding 'Green New Deal' policy frameworks.
Listen to a snippet of Leon's presentation:
Nonhlanhla Makuyana joined us from Decolonising Economics, exploring the Colonial histories of our current economic structures and how this contributes to present climate inequalities. They shared examples of how artists, communities and cooperatives are re-thinking economies to redistribute wealth and resources, and shaping more regenerative systems.
Listen to a snippet of Nonhlanhla's presentation:
Our final guest speaker was actor and theatre maker Fehinti Balogun, who shared his personal journey into creative climate activism, and how his experiences as a Black man have shaped the stories he tells about the climate crisis.
Listen to a snippet of Fehinti's presentation:
Here's what some participants had to say:
"The Colour Green Lab made visible a community of viewpoints and experiences around climate justice from an inspiring network of BIPOC cultural practitioners. The speakers gave us thoughtful inputs that encourage us in our work while reimagining what we are doing, for whom we work for and with whom we work with; and what type of world we are making. The conversations and community that has emerged from The Colour Green Lab makes clear that it's through a plurality of voices that we can start to address and work more precisely on climate justice and that eventually, change is possible to take place."
"I couldn't recommend this programme enough – this is everything we don't get taught about the climate crisis. With brilliant insight into climate science and its relations to social and reparative justice, you will leave each session feeling both empowered and armed with a plethora of resources to galvanise the change we need to see."
---
The Colour Green Lab is part of our Arts Council England environmental sustainability programme, which also includes The Colour Green podcast. This was a pilot project, which we would like to expand to include other marginalised groups, including disabled and LGBTQ+ cohorts. If you're interested in funding us to deliver more Labs, please contact our Climate Justice Lead, Farah Ahmed: farah@juliesbicycle.com
---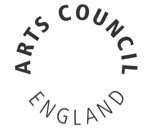 Delivered in partnership with Arts Council England as part of their Environmental Programme to National Portfolio Organisations 2018 – 2022.
Back to all News & Opinion