Posted on March 31st, 2022
Adelaide Festival Recap – Watch & Listen
Adelaide Festival 2022
Adelaide Festival 2022 took place between the 4th and 20th of March and on Friday the 11th they hosted a free one day event in collaboration with Julie's Bicycle, bringing together the arts and sciences to discuss climate action, storytelling and sustainability.
There was a strong focus on the themes of regeneration, the power of storytelling, decarbonisation and 'partying with the planet'. Conversations with leading voices explored future challenges and opportunities afforded by championing creativity to educate, inspire and mobilise climate action.
You can watch a two-minute snapshot of the day below, and you can also access the full recordings of all the day's events here.
Listen back
The full program of the day is available on Spotify. Delve into ten hours of conversation discussing carbon neutrality, divestment, net-zero festivals, the power of story-telling and more. You can start with the opening address below.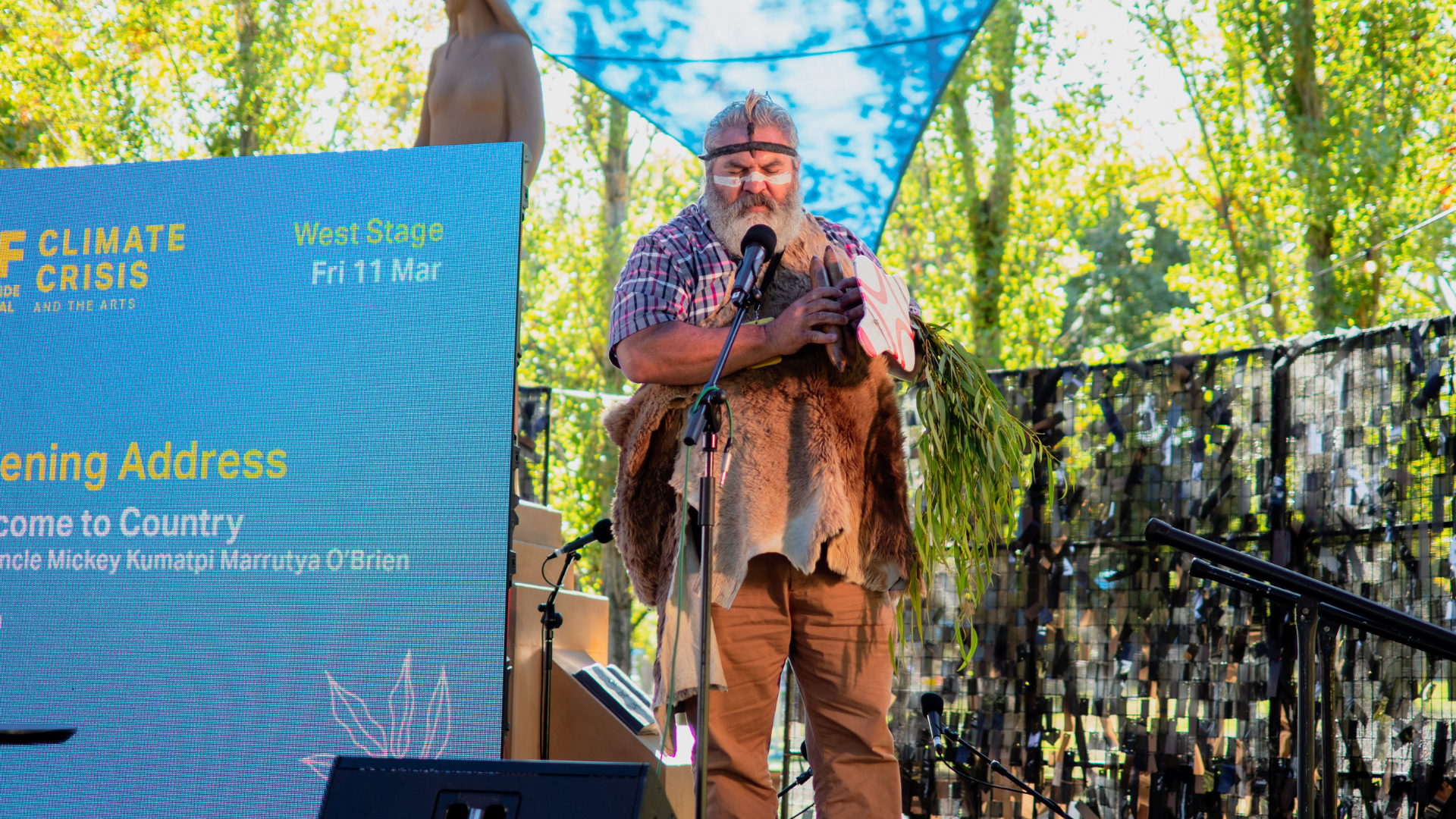 Image credits: Adelaide Festival, Climate Crisis & The Arts