Posted on February 11th, 2020
Baltic: Climate Contemporary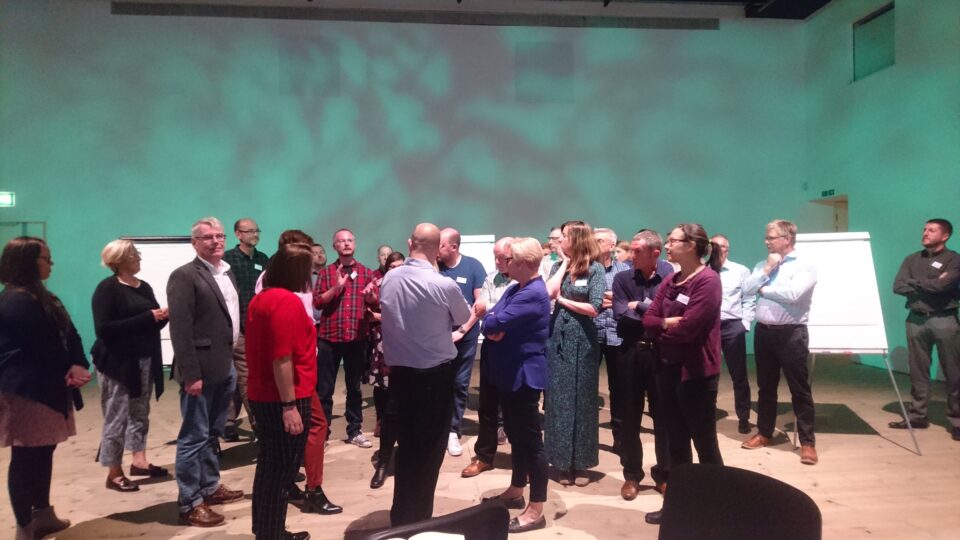 There has been more than 20-fold increase in international Biennales over the last decade in contemporary visual art. Baltic Centre for Contemporary Art has begun to explore what internationalism looks like in a time of climate emergency. Baltic's Director was a selector for 2019's British Council British Pavilion at the Venice Biennale. The Director decided to travel by train as a statement of intent to stay on the ground. Talking about the project on social media Baltic was deeply surprised by the interest it caused and the debate it generated. They are now exploring how to formalise a new travel policy that explores setting annual carbon quotas for their curatorial department (seven individuals including their Director) which accounts for most of Baltic's travel footprint.
On the buildings front, Baltic has been already working for many years on energy efficiency and clean energy. They initially installed a combined heat and power plant (CHP) as an alternative and more efficient energy source. However, following numerous challenges with the CHP systems and a major breakdown of the plant, they realised they needed a new approach. In 2018 it linked to the Gateshead District Energy Network, a local and more efficient energy source which services 350 social houses and six public buildings, including Sage Gateshead. Baltic is now part of the Spotlight programme – a new strand of the Arts Council's Environmental Programme focused on building energy and carbon reduction. In September 2019, they hosted the Spotlight peer learning event, an opportunity to share its approach and good practice on building energy management and carbon and highlight the challenges that large buildings face in sourcing cleaner energy.
Baltic's new Climate Emergency Response Team is now driving further action, across its buildings, operations, travel policies, exhibitions and programming. Through the Newcastle Gateshead Cultural Venues green group, Baltic also shares and exchanges environmental good practice and contributes to collaborative initiatives on issues such as promoting sustainable audience travel.
---
Feeling Inspired? Find out about how your organisation could rise to the climate challenge through our Creative Green Certification Programme – which inspires and celebrates environmental best practice for events, venues, museums, galleries, festivals and offices across the creative sector. Find out more and apply now!
---
Photo credit: Julie's Bicycle