Posted on December 2nd, 2020
Briefing Report: Environmental Sustainability in the Digital Age of Culture
The digital age is one of the most pivotal and rapid transformations in human history. Digital technology is fast transforming arts and culture, bringing with it a multitude of creative possibilities and opportunities for audience engagement. This briefing report explores digital transformation and its environmental and social costs. It considers how the cultural community can make the most of the opportunities that digital transformation brings, whilst understanding the consequences of our decisions.
Produced by Julie's Bicycle, this briefing paper draws on new data, insights and case studies of good practice to support the arts and cultural sector to navigate environmental impacts and opportunities in the emerging digital landscape.
This briefing report covers:
Environmental considerations and digital technology's carbon footprint
Data and projections for energy use in the digital industry
Good practice case studies from artists and organisations
Recommendations for planning and measuring impact
Looking for further information?
To better understand how the invisible impacts of digital technology from creative programmes can be minimised and accounted for, watch JB's webinar here, developed as part of the Arts Council England Environmental Sustainability programme.
---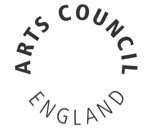 Delivered in partnership with Arts Council England as part of their Environmental Programme to National Portfolio Organisations 2018-22.