Posted on March 18th, 2021
Briefing Report: Putting a Price on Carbon
This essential briefing report, produced by Julie's Bicycle, explains how to put a price on the carbon we emit. It explores net zero emissions commitments and creating action plans and strategies as essential steps.
The briefing covers:
Why 'pricing in' carbon is essential to meeting net zero commitments.
Carbon offsets, what they are, and alternative models.
Approaches to 'pricing in' carbon.
The challenges of offsetting as a strategy.
Looking for further information?
Julie's Bicycle: Environmental Policy and Action Plan Guidelines
Julie's Bicycle CG Tools: free carbon calculators for the creative community
Julie's Bicycle Creative Green webinar: the road to zero carbon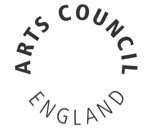 Delivered in partnership with Arts Council England as part of their Environmental Programme to National Portfolio Organisations 2018-22.