Posted on October 11th, 2019
Creative Spaces for Nature: Biodiversity, Habitats and Ecosystems
Produced by Julie's Bicycle and written by lead author Chiara Badiali, this report is an indispensable guide to the ways in which the creative sector can respond to the biodiversity crisis, with a focus on green infrastructure, single-use plastics, and the move away from unsustainable sources such as Palm Oil. It takes in a variety of fascinating case studies of successes and ongoing challenges from across the UK and Global arts and cultural sector.
This report explores:
WHAT DO WE MEAN BY BIODIVERSITY? Millions of years of knowledge learned by species within the complex webs they create through their interactions.
SPOTLIGHT: BIODIVERSITY IN THE UK Drivers of biodiversity loss in the UK, which as been described as "one of the most nature-depleted countries in the world."
THREATS TO BIODIVERSITY Drivers of biodiversity loss in the UK – An analysis of changes in land and sea use; direct exploitation of organisms; climate change; pollution; and invasive alien species.
OPPORTUNITY: AREAS FOR ACTION An analysis of capital development and place-making; outdoor events; procurement donations and tree-planting.
SPOTLIGHT ON PALM OIL The disastrous impacts of palm oil on deforestation and biodiversity loss based on research published by the IUCN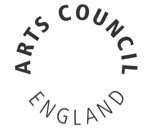 Published as part of the Arts Council England Environmental Sustainability programme 2018-22.