Posted on June 15th, 2023
IMPALA Carbon Calculator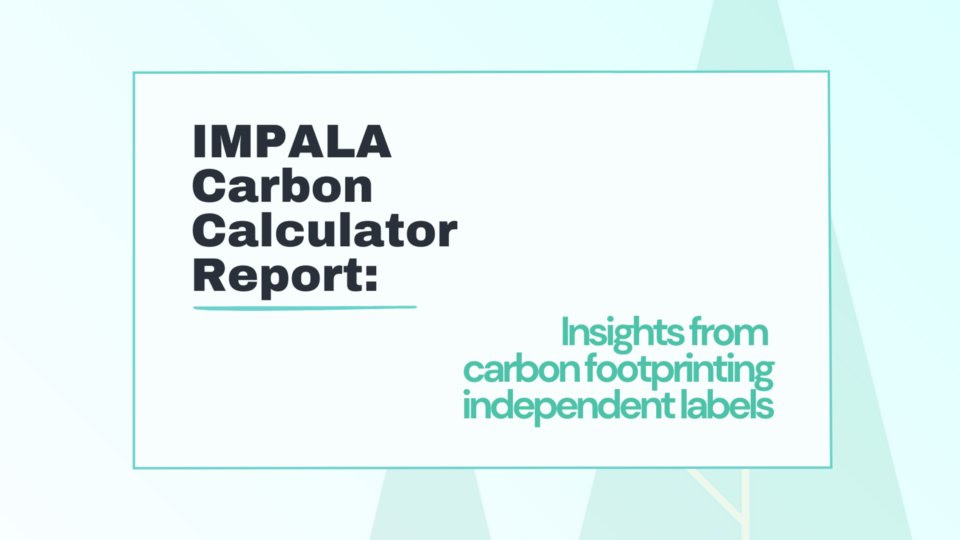 The Independent Music Companies Association (IMPALA) has released its first membership Carbon Calculator report.
The free Calculator was built with the support of the IMPALA membership and powered by Julie's Bicycle's Creative Climate Tools platform, and it is part of IMPALA's Sustainability Programme which encompasses a long-term action plan to support members on environmental objectives (announced in April 2021 and launched in April 2022). The launch was followed by a short EU supported training programme IMPACTS from September 2022 to Spring 2023, in selected countries.
The report details the findings from data submitted by independent labels to the IMPALA Carbon Calculator since April 2022. Using this data, it has been possible to estimate the average label carbon footprint on a per physical-unit-released basis for those using the tool, as well as to identify the typical emission hotspots for independent labels. As well as sharing useful statistics to paint a picture of the footprint of independent record labels, the report features informative case studies and tips on how labels can take further environmental action.
---
Key points from the report:
Over 100 labels have signed up to the calculator so far from 21 countries.
We have calculated that on average, labels produce 3.21kgCO2e on a per physical unit (CD & vinyl) released basis.
Looking at labels as a whole, the top 3 sources of emissions are: manufacturing (76%), distribution (15%) and operations (office, business travel & procurement) (nearly 9%).
From the Beyond Carbon section, we have found that the most common actions being taken by independent labels are: Speaking to artists about environmental issues, separating waste streams and publicly supporting campaigns.
The report includes immediate and longer-term actions that can either be directly taken by labels or are in the influence of labels to reduce key emissions sources, with a focus on: Greener products (manufacturing and packaging); Greener logistics; Greener operations.