Posted on April 29th, 2022
Music Declares Emergency Climate Pack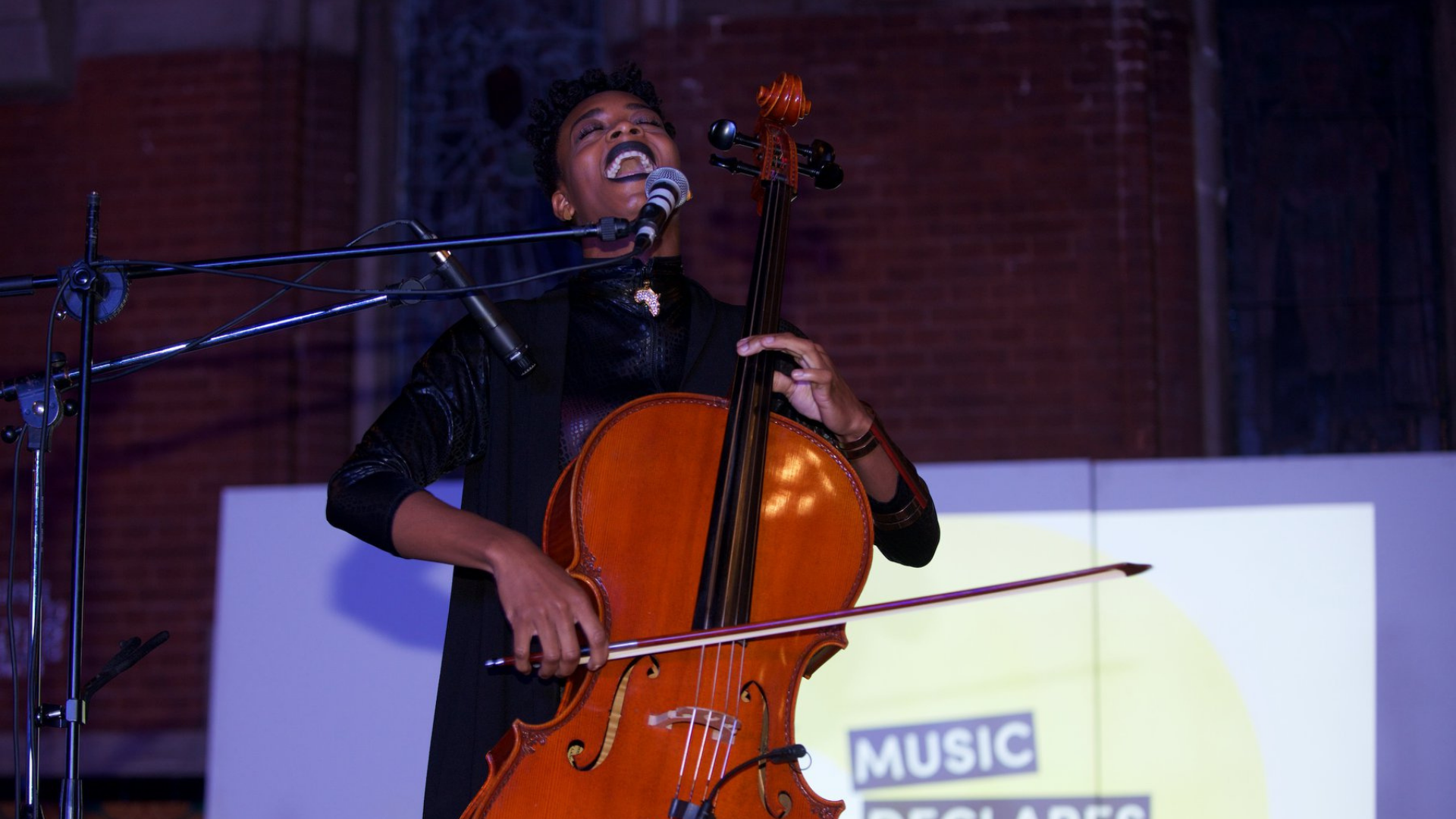 We're proud to support the new Music Industry Climate Pack from Music Declares Emergency. This is an accessible guide to greening the music industry for businesses, artists and fans.
Written by experts from Julie's Bicycle, Sony Music Publishing, ecolibrium and more.This guide is aimed at all areas of the industry for low – to – medium prior knowledge of sustainable practice – and we're sure experts will enjoy it too!
Launched as part of Music Declares Emergency's Turn Up The Volume campaign week.
Image: Ayanna Witter-Johnson performing at MDE:One event in 2019. Photo by Gareth Morris