Posted on November 14th, 2019
WCCF Report: Tackling climate change through culture
Every city has its culture: the stories, songs, places and experiences that celebrate the diverse communities that inhabit them. Culture is not merely a reflection of the world around us, but also a provocation – a challenge to our norms and ideals, and a platform to express, share and shape our values. Every city needs culture to animate action on the environment; it provides the inspiration and space to rethink and rehearse new ways of co-existing – with each other and with our surroundings.
Julie's Bicycle has been working in partnership with World Cities Culture Forum – a network of 38 global cities who share a belief in the vital role of culture in their future prosperity – to support its member cities to understand, connect and scale-up their culture and climate change agenda.
This report celebrates the good practices of 14 cities within the World Cities Culture Forum membership, highlighting their creative climate initiatives across four thematic areas: policy and strategy; resource and support; partnerships and innovation; and creative programmes and campaigns.
Each case study demonstrates the power of cultural urban policy to drive creative action on climate change and the environment – you can learn more about each city by reading their full Creative Climate City profile here. This research has highlighted a number of good practice trends and opportunity areas that all cities could explore to translate their creative climate ambitions into practice.
This report builds on the Culture and Climate Change handbook – the first research report published by World Cities Culture Forum, Julie's Bicycle and C40, which chronicled creative and cultural responses to climate change and environmental sustainability.
---
Creative Climate Cities Profiles
AMSTERDAM
To support Amsterdam's sustainability programme, the municipality hired a Project Manager to work with both cultural and environmental teams to develop sustainability support and training for some of Amsterdam's top cultural venues.
Download the Creative Climate Cities AMSTERDAM Profile
---
AUSTIN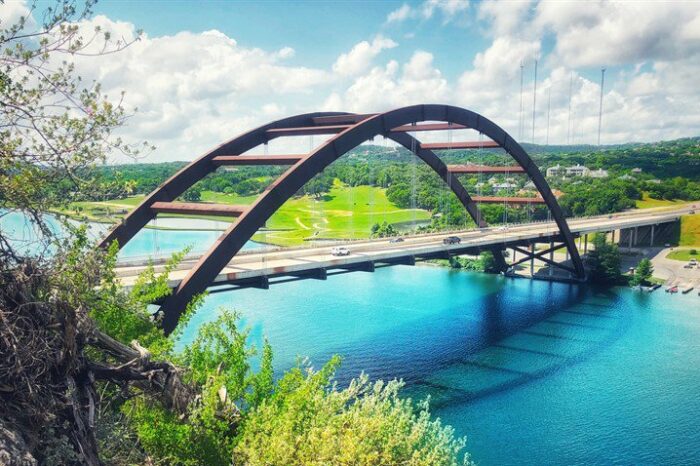 Austin's Strategic Direction 2023 includes six priority Strategic Outcomes, including enjoying a sustainable environment and a healthy life, physically and mentally; and being enriched by Austin's unique civic, cultural, ethnic, and learning opportunities.
Download the Creative Climate Cities AUSTIN Profile
---
CAPE TOWN
In 2018, the City of Cape Town supported the nine-day International Public Art Festival which was titled: 'Nature doesn't need us, we need nature' followed by the 2019 festival, titled 'Generation Next: Educate, Collaborate, Empower'.
Download the Creative Climate Cities CAPE TOWN Profile
---
DUBLIN
Dublin City Council co-developed MODOS – a pioneering circular economy business training programme, supporting cultural events to embed sustainability into their operations.
Download the Creative Climate Cities DUBLIN Profile
---
EDINBURGH
The Edinburgh Festivals jointly employ an Environmental Sustainability Officer to drive and support the Festivals in their ambitions to be the world's leading green festival city.
Download the Creative Climate Cities EDINBURGH Profile
---
LONDON
London is investing substantially in low-carbon technology and innovation; the Mayor's Energy Efficiency Fund provides small businesses and public buildings, including museums and libraries, the opportunity to become more energy efficient through a £500 million investment fund.
Download the Creative Climate Cities LONDON Profile
---
LAGOS

For Lagos Biennial 2019, 'A Song for Lagos', is endorsed by the Lagos State Ministry of Tourism, Arts and Culture and will investigate how contemporary artists and designers are responding to environmental challenges and possibilities.
Download the Creative Climate Cities LAGOS Profile
---
MELBOURNE

In 2018, the City of Melbourne released a new Creative Strategy. The vision of this strategy is to tackle the nine goals Melburnians have set for their city – one being 'to care for its environment'
Download the Creative Climate Cities MELBOURNE Profile
---
NEW YORK
"The City of New York's CreateNYC strategy explicitly connects culture and environmental sustainability, including a commitment to: 'Make the case for arts, culture, and science as essential components of a resilient and sustainable city'."
Download the Creative Climate Cities NEW YORK Profile
---
OSLO
In response to Oslo achieving European Green Capital 2019, grants have been made available to the art and cultural sector to support the inclusion of environmentally friendly measures at cultural events.
Download the Creative Climate Cities OSLO Profile
---
SAN FRANCISCO
San Francisco hosted the Global Climate Action Summit in September 2018. More than 350 affiliate events took place across the city, including many artistic and cultural activities, for example: the Climate Music Project and MOVEIUS Contemporary Ballet.
Download the Creative Climate Cities SAN FRANCISCO Profile
---
SYDNEY
The Australian Museum, based in Sydney, is committed to raising awareness of climate change and is a founding partner of the Sustainable Destination Partnership and is targeting carbon neutrality by 2020.
Download the Creative Climate Cities SYDNEY Profile
---
TAIPEI
Cultural facilities such as the new Taipei Concert Hall and Public Library, have to acquire the Green Building label of Taiwan and meet requirements across ecology, energy saving, waste reduction, and health.
Download the Creative Climate Cities TAIPEI Profile
---
TORONTO
Toronto's Economic Development and Culture Division has included 'Champion business and culture's efforts to contribute to environmental sustainability and develop a green economy' in its 2018-22 Strategy.
Download the Creative Climate Cities TORONTO Profile