We Make Tomorrow 2022: Replay
October 25, 2022 @ 1:00 pm

-

January 23, 2023 @ 12:00 am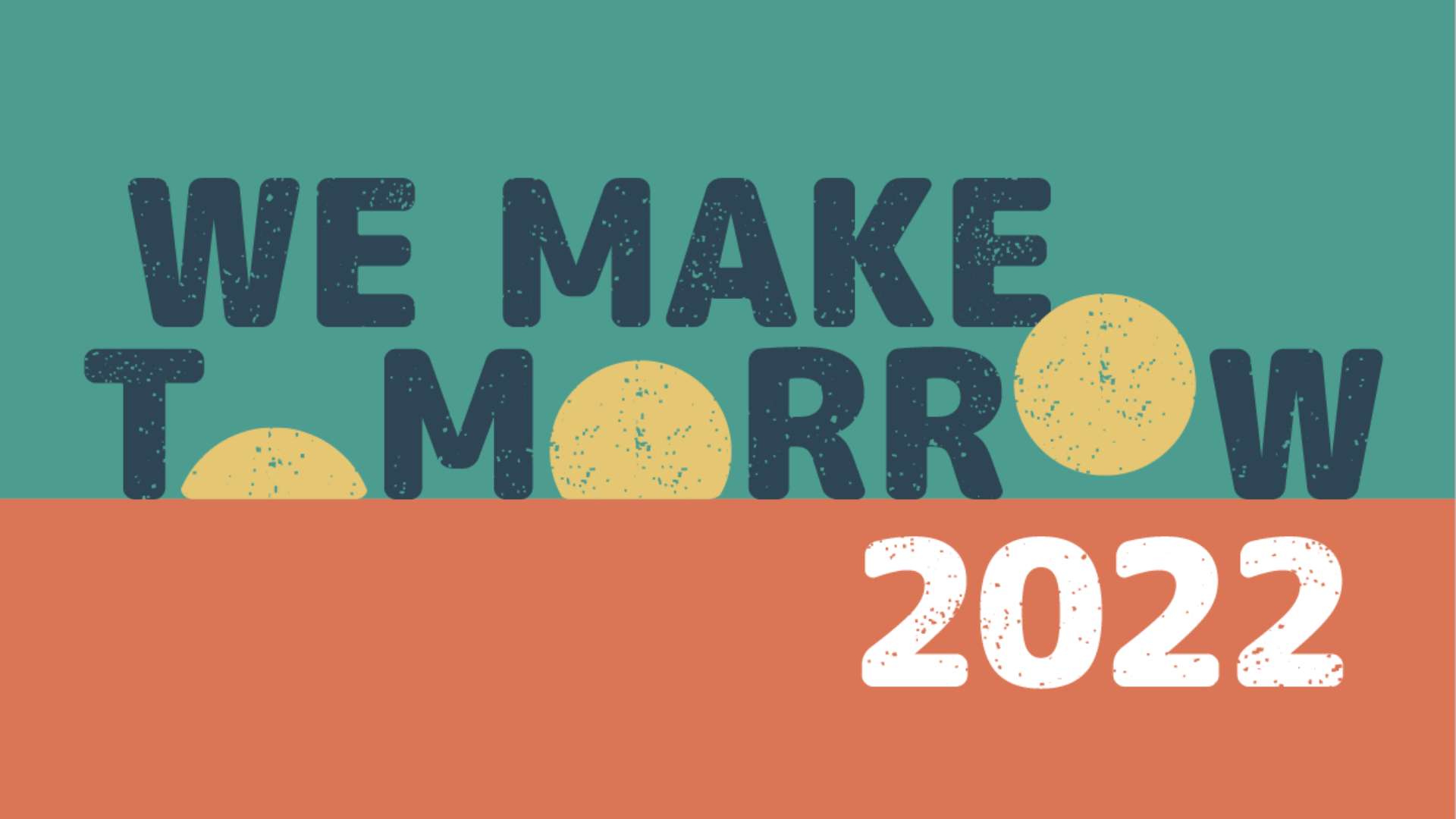 Watch back We Make Tomorrow 2022 online, a day for creativity, community and connection.
This ticket gives you online access to some of the summit's most powerful and inspirational talks, conversations and performances for 90 days or up until Monday 23 January 2023.
Held on Thursday 13 October, We Make Tomorrow 2022 delved into themes beyond operational action, and, through the voices of many pioneers, celebrated creative climate leadership, and appreciated what more we can learn.
We looked at political, demographic, economic and social changes driven by our changing climate, and explore how working with shared purpose can generate social, economic and creative value that helps us all to imagine, and craft a better tomorrow.
Thank you to our creative partners providing artistic, musical, practical and theatrical interventions throughout the day included: social justice creatives MAIA, neighbourhood economics lab Civic Square, cross-cultural folk music curators, Nest Collective, critically acclaimed dramaturg, Anthony Simpson-Pike, climate activist and school climate strike coordinator Noga Levy-Rapoport who MC'ed the day.
Get your digital replay ticket
---
Featuring the following topics:
We need one another
What is needed now? A conversation about leading climate action with care, honesty, and respect.
Making it work
What can be learnt from those who've stepped up against the odds to take action on climate, changing the conditions around them?
Rethinking financial decision-making for climate justice
What are some principles and frameworks for valuing climate justice in our work? Financial decision-making which integrates justice
Our place in the world
Learning from local placemaking that tackles creative climate action, leveraging our role as cultural catalysts in local climate policy and civic activism: when to step up and when to step aside?
We don't care when your net zero target is!
How do we challenge the 'net zero' tag without losing the critical 1.5 degrees limit on warming? What are effective interventions for meaningful decarbonisation locally, nationally and globally?
Adaptation and upheavals
Cultural organisations becoming more resilient to climate impacts and responding to social and physical upheavals
Seeing the big picture: creative climate justice
How we practice solidarity and connect injustices to build equitable, healthy, and regenerative systems for our planet.
Nature as a resting tool
This playful interactive experience combines mindfulness and storytelling through activities that inspire you to rethink and engage with your surroundings.
A legacy that matters
Creating legacies now: which frameworks and relationships can support ongoing change?
Check out our speaker profiles
Check out our performer profiles
---
Curation Partners
MAIA 
MAIA are the We Make Tomorrow 2022 visual artistic commissioning partners.
MAIA is an artist-led social justice organisation, working globally from their home city, Birmingham, UK. Their work explores the relationships between artists, imagination and liberation, through developing cultural programmes, artworks, resources and spaces to practise alternative paradigms, where culture and Black thought are catalysts. 
Anthony Simpson-Pike 
Anthony is the dramaturg for We Make Tomorrow 2022, helping to make the event as participatory as possible.
Anthony Simpson-Pike is a director, dramaturg and writer whose work has been staged in theatres including The Bush, The Gate, The Young Vic and The Royal Court. He is currently Associate Director at The Yard Theatre, was previously Resident Director at Theatre Peckham and Associate Director at The Gate Theatre. Anthony is also a facilitator, having worked with young people and communities at The Gate, The Royal Court, The Young Vic, The Globe, and National Theatre.
Recent directorial work includes Lava by Benedict Lombe (Bush Theatre), Living Newspaper (Royal Court), The Electric by Vickie Donoghue (Paines Plough/RWCMD), and The Ridiculous Darkness by Wolfram Lotz (Gate Theatre).
CIVIC SQUARE
Civic Square will be presenting a workshop and introduction to their doughnut cities models.
Together with many people and partners, CIVIC SQUARE are visioning, building and investing in social and civic infrastructure for neighbourhoods of the future, rooted in the heart of Birmingham; their home city.
CIVIC SQUARE builds upon a decade of research, discovery, and practice as Impact Hub Birmingham and as part of the 00 family around systems change, land, housing and what 21st Century civic spaces might need, looking at how they are participated in, funded and maintained.

Alongside an ecosystem of local and global neighbours, CIVIC SQUARE are discovering and developing civic and social infrastructure to collectively respond to our growing societal challenges. They are working collaboratively and imaginatively at the scale of the neighbourhood through many different ways of organising, within Public Square; Regenerative Neighbourhood Economics Lab; and Creative Resistance.
Nest Collective
Nest Collective are the We Make Tomorrow 2022 musical performance commissioning partners.
The Nest Collective is a leading force in contemporary and cross-cultural folk music.
We bring people together to experience extraordinary music, rekindling connections with nature, tradition and community.
Founded in 2005 by Mercury-nominated artist Sam Lee, the Nest Collective began as a small gathering of music and folk lovers. Today, our vibrant annual programme includes a diverse range of music events in locations across the UK, featuring outstanding emerging and established folk, world and roots artists from across the globe.
---
Friends of We Make Tomorrow
---
Partners and sponsors of We Make Tomorrow
This event is run in partnership with the Arts Council England as part of the environmental programme.
---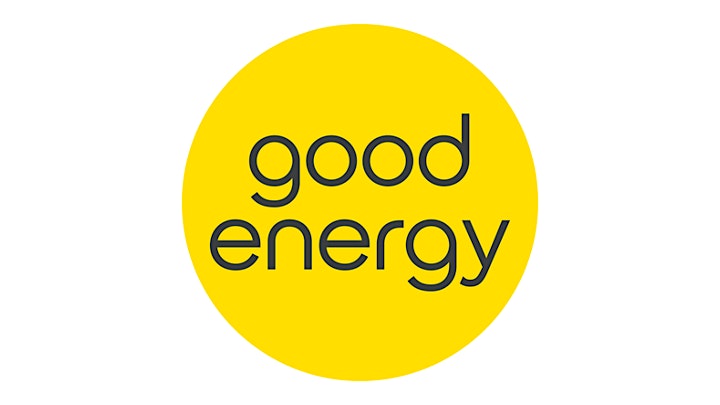 Good Energy is a pioneering, clean energy company whose purpose is to power the choice of a cleaner, greener future for everyone. Having led the way in clean energy since 1999, Good Energy is making it easier for people and businesses to make renewable energy part of their lives. Its mission is to help one million homes and businesses cut their carbon by 2025. It supplies customers with electricity from a community of over 1700 renewable generators, helps tens of thousands more generate their own clean power and is accelerating clean transport too as a major investor in Zap-Map, the UK's go-to electric vehicle charging app. The company has a long history of working with the arts and cultural sector.
Sustainable Wine Solutions began its journey in 2002 as Borough Wines in the world famous Borough Market with its I WILL REFILL wine on tap concept.
Today Sustainable Wine Solutions are the true champions of sustainability within the drinks industry, with their fully circular business model supplying zero waste wines in the most sustainable and convenient formats for the trade with Uk's only refill Kegs for wine-on-tap and the first Bottle Return Scheme,directly invested in tackling packaging and transport of wine (the biggest source of emissions in the wine industry), as well as working with sustainably led winemakers passionate about quality wines with provenance.
With additional thanks to award-winning planet positive printers Seacourt, who kindly supported our printing for the beautiful endangered culture cards among other items for this event.