Posted on July 20th, 2023
Watch again: Buildings Net Zero Energy Welcome Webinar
This webinar introduces the new Arts Council England Environmental programme that aims to support cultural organisations to reduce their energy emissions and work towards achieving Net Zero energy in their buildings.
Organisations across Arts Council England's national portfolio are at different stages in their carbon reduction journeys. Many have already made good progress in reducing their energy-related emissions through energy monitoring, improving controls and energy efficiency upgrades, while others are just starting out, or keen to do more. This programme aims to help you reduce energy emissions which ever stage you are at.
If you're confident that your organisation meets the requirements for the programme, please sign up to the programme using the form on our Buildings Net Zero Energy page.
---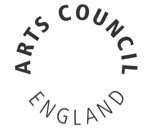 Delivered in partnership with Arts Council England as part of their Environmental Programme to National Portfolio Organisations 2018 – 2022.