Posted on December 9th, 2021
Watch again: Culture: The Missing Link – COP26
This in-conversation event which was held in the Green Zone at COP26 in Glasgow explores the vital role that arts and culture must play in climate transformation.
Speakers included artists, activists and environmental experts – including author, Elif Shafak; artist and designer Es Devlin; Friday's For Future India co-founder, Disha A. Ravi; polar conservationist and PhD student Prem Gill; and Nova Ruth, and founder of Arka Kinari. With Love Ssega (musician and EarthPercent ambassador) as MC, performances from poets Selina Nwulu; and Zena Edwards; and musician Nova Ruth; and scientist, IPCC author and creator of the ubiquitous climate stripes, Ed Hawkins.
This event was also a moment to launch the first of our new climate justice film series – the short film we shared as part of this can be found here.
---
Partners
With huge thanks to the generous team at Manning Gottlieb OMD who have been supporting our communications efforts around this event and associated campaign.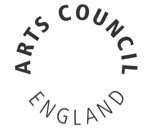 Thank you to the Arts Council England, who have supported the Season for Change programme that is featured as part of this event, along with our ongoing Environmental Sustainability Programme partnership.
Thank you to the British Council's Climate Connection programme – this event will feature some of the findings from our partnership and launch our creative climate justice film series.