Posted on November 29th, 2022
Watch again: Energy Impacts Webinar
We are in the midst of an energy crisis which threatens the survival of arts and cultural institutions. COVID, climate impacts, and soaring energy prices are highlighting the urgency of the need make deep changes to energy policy and the energy system itself.
In this one hour webinar, we explore Arts and Culture's critical role in the clean energy transition, unpacking the complexities, and context of the current energy crisis. We'll look at what organisations can do to build resilience and how to take practical, effective action.
Hosted by JB's Becky Hazlewood, we're joined by James Tennyson from Good Energy and Atlanta Cook from Brighton Energy Coop who explain renewable energy tariffs and how we achieve a renewable grid, as well as looking at the role can art and cultural organisations can play to support a just and clean energy transition at a community level.
Read our Energy Impacts Report
---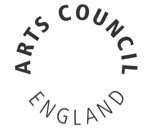 Delivered in partnership with Arts Council England as part of their Environmental Programme to National Portfolio Organisations 2018 – 2022.