Posted on December 10th, 2019
Watch: Culture Beyond Plastic Webinar
This webinar explores how plastic pollution has come to infiltrate the web of life. Man made plastics are part of the water system, every ocean, our food chain and our bodies.
Julie's Bicycle's Becky Hazlewood and guest speaker Leigh Hayler, Senior Business Support Officer & Arts by the Sea Festival Engagement Officer examine the cultural arts sector's impacts and role in addressing this challenge. We explore how the cultural sector is adapting, what is being done to overcome the challenges and understand the most effective solutions to single use plastics across disciplines and artforms. How are artists and the creative community inspiring action beyond the sector and what can we learn from those actively innovating to address the causes and effects of plastic pollution?
This culture beyond plastics webinar has an accompanying briefing report with more information which can also be downloaded below.
---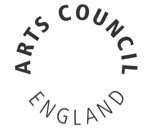 Delivered in partnership with Arts Council England as part of their Environmental Programme to National Portfolio Organisations 2018-22.