News
Posted on November 4th, 2021
Meet the speakers in our Creative Climate Justice film series
Culture has always mobilised change, yet has been largely absent from climate strategy. Our new Creative Climate Justice film series explores arts and culture as a movement, as an ecosystem of different parts – the artists, activists, organisations, policies and more, at the heart of climate action.
Featuring 14 global voices from 9 countries, this series of films focuses on those working across arts and culture and bears witness to climate justice issues as the lens to engage the arts.
Get to know the speakers here!
Contributors
Adenike Oladosu (Nigeria) – Initiator of Fridays For Future Nigeria
Adenike Oladosu is a Nigerian climate activist, eco-feminist and the initiator of the Fridays for Future movement in Nigeria. A Nigerian youth delegate at COP26 and an advocate for a green democracy, she specialises in equality, security and peacebuilding across Africa, especially in the Lake Chad region.
___
Andhyta Firselly Utami (Indonesia) – Environmental Economist & Co-Founder Think Policy
Afu is the initiator of @thinkpolicyid, a community of young professionals with a mission to encourage cross-sector collaboration for more data-driven and empathetic public policies. Afu also makes various video essays through Frame & Sentences, a YouTube channel that aims to encourage critical thinking skills through discussing social and political issues.
As an Environmental Economist, Afu has conducted various research and analysis of public policies to promote sustainable development in Indonesia, particularly related to the management of low-carbon natural resources towards the welfare of society.
Afu's educational background is a Master's Degree in Public Policy from Harvard University and a Bachelor's Degree in International Relations from the University of Indonesia. At Harvard, Afu had represented the campus in the Shaping Future Governments: Global University Challenge competition and with his team won first place. Afu's passion for writing also won him the 3rd Prize International Essay Context for Young People when he was 20 years old, where Afu wrote about the ideals of a peaceful and sustainable stateless world.
___
Asena Günal (Turkey) – Director of Anadolu Kültür
Asena Günal (1973), obtained her BS in International Relations and MA in Sociology from the Middle East Technical University. She received her PhD from Boğaziçi University in 2008 with a thesis focusing on state-citizen relations through health care policies in the Republican Turkey. She has worked as an editor at İletişim Publishing House from 1998 to 2005. Since September 2008, she has been working as the program coordinator of Depo, a center for arts and culture in the Tophane neighborhood of Istanbul. Günal is a co-founder of Siyah Bant, a research platform that documents censorship cases in the arts in Turkey, and was a fellow of the Alliance for Historical Dialogue and Accountability Program at Columbia University in 2014.
She was a member of Socialist Feminist Collective. She has been working as executive director of Anadolu Kültür since March 2018. Recent publications and editorial work includes A City that Remembers: Space and Memory from Taksim to Sultanahmet (co-authored with Murat Çelikkan, Memory Center, 2019), 90'larda Türkiye'de Feminizm (Feminism in Turkey in '90s, co-edited with Aksu Bora, İletişim, 2002) and Bir Daha Asla!: Geçmişle Yüzleşme ve Özür (Never Again!: Apology and Coming to Terms with the Past, co-edited with Önder Özengi, İletişim, 2013). Her articles, book reviews and translations have been published on several platforms such as Toplum ve Bilim, Birikim, Feminist Politika, Amargi, Express and Virgül. Günal is the 2019 German-French Prize for Human Rights and the Rule of Law laureate.
___
Camila Marambio (Chile) – Curator and Director of Ensayos
Camila Marambio is a Chilean curator, a permaculture enthusiast, an amateur dancer, and a collaborative writer. In 2010 she founded and now directs the nomadic research program Ensayos. Ensayos brings together artists, scientists and locals to exercise speculative and emergent forms of eco-cultural ethics at the world's end. Work from Ensayos has been presented in exhibitions and performances at the Kadist Art Foundation, Paris; the Institute for Art and Olfaction, Los Angeles; the New Museum, New York and will be included in the Chilean Pavilion at the Venice Biennial 2022 of which Camila is curator.
During 2020 Marambio was Guest Curator of the Extended Research Project at the Patricia Phelps de Cisneros Research Institute for the Study of Art from Latin America of the Museum of Modern Art (2020) and she is currently a Postdoctoral fellow. of The Seedbox: A Mistra-Formas Environmental Humanities Collaboratory in Sweden.
Marambio has a PhD in Curatorial Practice from Monash University, Australia (2019), a Master of Experiments in Arts and Politics from Science Po (2012) and an MA in Modern Art: Critical Studies from Columbia University (2004). She attended the Curatorial Programme at de Appel Arts Center in Amsterdam (2006/2007) and has been curator-in-residence at Gertrude Contemporary in Melbourne (2015), Kadist Art Foundation in Paris (2014), the Watermill Center in New York (2010), and Sørfinnset Skole in Norland, Norway. She was Curator of Visual Arts at Matucana 100 in Santiago (2008-2010), Assistant Curator at Exit Art in New York City (2003-2005).
She is co-author of the books Slow Down Fast, A Toda Raja with Cecilia Vicuña (Errant Bodies Press, 2019) and Sandcastles: Cancerous Bodies and their Necro/Powers with Nina Lykke (forthcoming). Her academic writing has been published by Third Text, the Australian Feminist Studies Journal, The River Rail, Kerb Journal, and Discipline, amongst others.
___
Cecilia Vicuña (Chile) – Poet, artist, filmmaker and activist
Cecilia Vicuñais a poet, artist, filmmaker and activist. Her work addresses pressing concerns of the modern world, including ecological destruction, human rights, and cultural homogenization. Born and raised in Santiago de Chile, she has been in exile since the early 1970s, after the military coup against elected president Salvador Allende. Vicuña began creating "precarious works" and quipus in the mid 1960s in Chile, as a way of "hearing an ancient silence waiting to be heard." Her multi-dimensional works begin as a poem, an image that morphs into a film, a song, a sculpture, or a collective performance. These ephemeral, site-specific installations in nature, streets, and museums combine ritual and assemblage. She calls this impermanent, participatory work "lo precario" (the precarious): transformative acts that bridge the gap between art and life, the ancestral and the avant-garde. Her paintings of early 1970s de-colonized the art of the conquerors and the "saints" inherited from the Catholic Church, to create irreverent images of the heroes of the revolution. A partial list of museums that have exhibited her work include: The Museu de Arte Moderna do Rio de Janeiro, Brazil; The Museo Nacional de Bellas Artes de Santiago; The Institute of Contemporary Arts (ICA) London; Art in General in NYC; The Whitechapel Art Gallery in London; The Berkeley Art Museum; The Whitney Museum of American Art; and MoMA, The Museum of Modern Art in New York.
___
Chuma Nwokolo (Nigeria) – Lawyer, Writer, and Founder of BribeCode
Chuma Nwokolo was called to the Bar in 1984 and appointed a notary public in 1995. He is the convener of the good governance advocacy project, Bribecode.
He co-founded African Writing magazine. He was writer-in-residence at the Ashmolean Museum. His short stories and essays have been widely published and his work has been translated into Italian, Slovene, Arabic, Yoruba, and Slovak.
His first novel was published in 1983. His latest, The Extinction of Menai centres issues of language and cultural extinction. He has published other novels, Dangerous Inheritance (1988) & Diaries of a Dead African (2003), novels in stories African Tales at Jailpoint (1999) & One More Tale for the Road (2003), poetry collections Memories of Stone (2006) & The Final Testament of a Minor God (2014), short story collections The Ghost of Sani Abacha (2012), How to Spell Naija in 100 Short Stories Vol.1 (2013) & Vol.2 (2016) as well as essays Law & Justice in the Service of Humanity (Ed) (2014).
___
Darien Andres Castro Recalde (Ecuador) – Biologist and researcher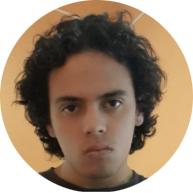 Darien Castro is a bachelor Biologist and researcher from Pontifical Catholic University of Ecuador. He has participated in Evolution Congress in June 2021 and International Conferences in UNESCO for VISNAV Editorial and International Journal of Applied Chemical and Biological Sciences, and Local Scientific Congresses for Three times in 2017 and 2020.
He is founder of Wings for Amazon Project and works in research in Mental health, Human health and Amazon communities' resilience with UNFCCC group for Journal of Environment and Human Health and collaborated in Sustainability and NDC application in Global South in Worcester Polytechnic Institute. Currently he is developing a student project from PUCE of agroecology and Resilience and Bio economy projects in Ecuador and will be part of COP26 representatives from SOS UK Charity and COY16 Delegates in Glasgow. Currently has an upcoming project with a Hollywood director for performances on the theme of Climate Change and other Climate Education projects in Ecuador. The art is a great priority for Darien to develop and express ideas and difficult concepts and show more about the reality of marginalized groups to a wider audience. He enjoys video editing and design and he has some spots and short film works in his dossier.
___
Disha A. Ravi (India) – Co-founder of Fridays For Future India
Disha A Ravi is a 23 year old climate justice activist with Fridays For Future India and a writer. She became an activist after she saw her family impacted by the water crisis. She is best known for advocating for better policies and governance for the climate and environmental sector. She is passionate about ensuring that voices from MAPA – Most Affected People and Areas are represented in climate conversations and negotiations.
___
Jaspher Ewany / Dealrafael Jsp-E (Uganda) – Founder of Lango Indigenous Hip-Hop
Mr. Jaspher Ewany (Dealrafael Jsp-E) is an indigenous Hip-Hop practitioner, builder and a community youth activist, founder of Lango Indigenous Hip-Hop and a member of the East African Builder's Collective. He has used the transformative power of Hip-Hop for over 10 years to effect change in the Lango Sub region through Indigenous Hip-Hop Projects, including the application of Hip-Hop in other fields such as health and agriculture. Jaspher is the first to collaborate with Makerere University soybean breeders on the application of indigenous Hip-Hop in the field of agriculture.
Professionally, Mr. Jaspher is an Entomologist and Microbiologist. His main areas of research interest are: insect pathogens and microbial pest control; ecology and physiology of entomopathogenic fungi; biopesticide and Integrated Pest Management (IPM) and how beneficial insects (pollinators, parasitoids and predators) can be used together with biological pest control agents to support sustainable agriculture.
Mr. Jaspher Ewany studied Agriculture for Sustainable Development at Natural Resources Institute (NRI), University of Greenwich, in the United Kingdom on a commonwealth scholarship and currently pursuing his PhD in Biology at the University of Neuchatel, Switzerland on the Swiss Government Excellence Scholarship award.
___
Nidia Góngora (Colombia) – Folk Singer and Songwriter
Nidia Sofía Góngora Bonilla, singer from Timbiquí, a municipality near the Pacific coast of the department of Cauca in Colombia. Fully musical family; from her father she learned everything related to vocal and rhythmic technique, and the musical heritage of her mother – also a singer in Timbiquí – is in her blood. According to her, her passion for music is beyond her being.
Leading voice of the music group from the Pacific Canalón de Timbiquí, was awarded by Color de Colombia and El Espectador as the Afro-Colombian of the year in the cultural sector nationwide. Also, together with her group Canalón de Timbiquí and the record label Llorona Records, she received her first nomination for the Latin Grammy Awards in the category of best folk album (2019). Nidia has participated in countless versions of the Petronio Álvarez Festival, where, in 2010, she was recognized as the best vocal performer. She has participated in projects with Hugo Candelario González, Alé Kumá, Quantic and is currently the female voice of La Pacifican Power.
For 4 years she has been performing ARRULLO AL BARRIO, a neighborhood / experiential / musical event that brings together locals and foreigners in one of the poorest neighborhoods of Cali within the framework of the Petronio Álvarez Festival.
She also has a degree in preschool education. Her participation in groups such as Ondatrópica or Bongo Hop allows her to experiment and merge with other rhythms and sonorities of Colombian music, in addition to being able to work and learn from musicians from different regions and different rhythms, all with a long history.
Connoisseur of the different ancestral practices, traditional of her region, such as percussion, cooking, traditional and religious songs. She has received important national and international recognitions with the groups of which it is currently the leading voice of CANALON DE TIMBIQUI and ONDATROPICA.
Considered one of the most outstanding artists of marimba music, typical of her region, this singer born in the 80s is also an interpreter of alabaos, jugas, currulaos, lullabies, traditional rhythms with a marked religious syncretism. Her intervention as guardian of the oral tradition of music of her region allows her to play a role as adviser and big sister to many younger groups that play music from the region and are inspired by her work, technique and work in related styles.
___
Nova Ruth (Indonesia) – Musician and Founder of Arka Kinari
Nova Ruth is a life artist, musician and activist. Her first music project, the conscious rap duo Twin Sista performed in contexts as diverse as prisons, cheesy shopping malls, poetry festivals and punk gigs across her native Indonesia. As a solo performer, Nova Ruth spread her poetry and raps wider, traveling to Australia in 2008 at the invitation of Gang Festival. Nova is now part of the Barcelona-based AV project Filastine, where she sings, raps and plays drums on stages from Cairo to Paris to Tokyo. Her work with Filastine includes a pair of videos that address cultural and ecological frictions, winning critical acclaim and an award from the United Nations OCHA. Despite being on tour nearly half of every year Nova continues to dedicate much of her time to projects within Indonesia, including two acoustic bands, Ajér and Mimimintuno. Nova recently opened a cafe & cultural space called Legipait in her hometown of Malang, Java, where she organizes art expositions, micro-concerts, and readings. Nova worked for years with Engage Media, a social justice and environmental video site for the Asia Pacific. Her most recent project is a local environmental action group, SUMUK, focused on raising awareness of regional deforestation and pollution.
___
Philip Kusasa (Zimbabwe) – Director of Ndau Festival of the Arts and Director of Paiyapo Arts Development and Heritage Centre
Philip Kusasa is Director of Ndau Festival of the Arts and Director of Paiyapo Arts Development and Heritage Centre, working to give a resource and training arts skills to local communities and young people in Chipinge. Phillip holds an Arts Degree from the Great Zimbabwe University, specialising in English Language, Religious Studies and Music and has a background in teaching and education. Philip is engaged in environmental conservation activities in Zimbabwe, including a tree-planting project with members of the arts centre.
___
Serkan Taycan (Turkey) – Artist and academic
Serkan Taycan (1978) is an artist and academic with a background in engineering and documentary photography.
In his research-based artistic practice, Taycan focuses on the dynamics of ecological and urban transformations; and uses media such as photography, video, mapping, and walking. His works have been exhibited in various venues including Venice Architectural Biennial, Istanbul Biennial, Helsinki Photography Biennial, Mardin Biennial, Sinop Biennial, Cappadox, and Thessaloniki Photography Biennale as well as SALT, MAXXI, MuCEM, Pera Museum, Istanbul Museum of Modern Art, and Malmö Museum. His book, Agora #04: Taksim, was published in 2017.
Taycan completed his MFA degree in Visual Arts at Sabancı University, Istanbul and in Photography at Aalto University, Helsinki. He is currently a doctoral student at the Azrieli School of Architecture and Urbanism at Carleton University, Canada.
He held artist residencies at Cité Internationale des Arts, Paris, in 2015 and at Delfina Foundation, London, in 2016. Between 2016–2018, he taught courses on city, geography and visual arts as a part-time faculty member at Bilgi and Bahçeşehir Universities in Istanbul. Taycan also gave lectures and led practice seminars and workshops at Iceland Academy of the Arts (Reykjavík), Srishti Institute of Art, Design and Technology (Bangalore) and Leeds Arts University.
___
Xiomara Acevedo (Colombia) – Founder of Barranquilla+20, Co-Founder of "El Orinoco se adapta"
Xiomara Acevedo, Internationalist and Climate Change activist, consultant and social entrepreneur from Colombia. She is the founder and director of Barranquilla+20 a youth-led & youth-focused NGO whose mission is to educate and empower children and youth in climate change, biodiversity and water in Colombia and LAC countries. Since 2012 she has been an active part of the environmental and climate movements. She also coordinates the Global Youth Biodiversity Network in Colombia and the Women for Climate Justice project. She is a Generation Equality youth grantee from the Gates Foundation and One Young World Ambassador.
---
PICTURE – Header: Disha A. Ravi
Back to all News & Opinion